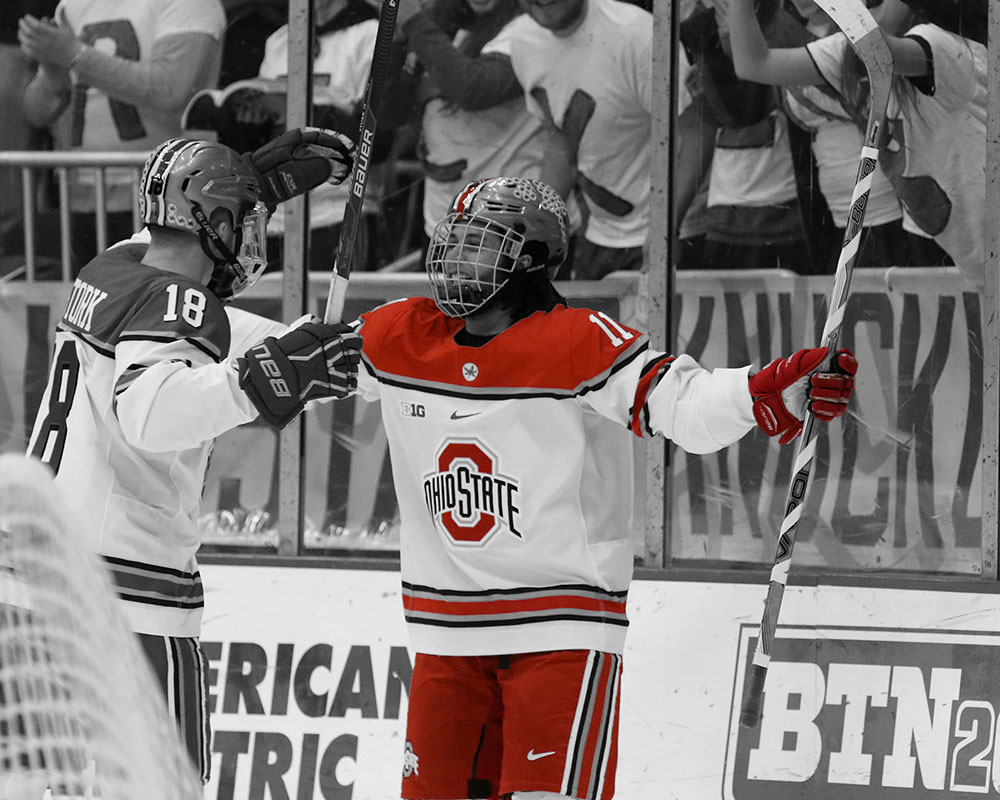 "Christian Lampasso is a hyper-competitive athlete, a leader, and always has a team-first mentality - all while being a star student in the rigorous engineering field."
---
I grew up in Buffalo, New York, and the only thing I knew was hockey. I moved to Detroit to live by myself when I was 14 years old. I lived in a house and got a worker's driver permit which allowed me to drive to school and to practice by myself at 14 and 8 months. At age 18, I moved to Vermont to play hockey out there and chase my dream of playing NCAA. From there I moved to Des Moines, Iowa, then Sioux City, Iowa, finally landing in Lincoln, Nebraska. There was I recruited by Ohio State to play D1 hockey.
My experience at Ohio State has been the best years of my life. Talking with all my other friends that play hockey at different schools, they all wish they could have gone to The Ohio State University. There is no other place like it in the world. The sense of community and camaraderie within the students and the athletes is unmatched. We all support each other as one family, and I don't know if there is any other place across the country as connected as the Buckeyes. Nothing makes me feel better when I'm walking around Buffalo, New York, with my Ohio State Hockey shirt and someone calls out O-H.
I am a student-athlete. That is who I am and what that means is that I work hard in everything I do. Whether it is in the classroom or on the ice, I want to compete and try my hardest. Sometimes, the fact that I am an athlete hinders my ability in the classroom and doing the extra-curricular activities that I wish I could do. With the limited time that I have, I try to absorb as much I can in life and gain as many memories as I can with the people here at The Ohio State University.
They say as an athlete you die twice, once when your heart stops beating, the other when your career ends. As a rising senior, that day comes closer and closer, and I dread every second of it. Ohio State has helped me understand the life after sports is not a place of emptiness with a void left from the loss of my sport but rather a new place for opportunities and a chance to show my other skills in life. By helping me develop skills early on, it will give me another step ahead of my competition when fighting for a spot in the world after college.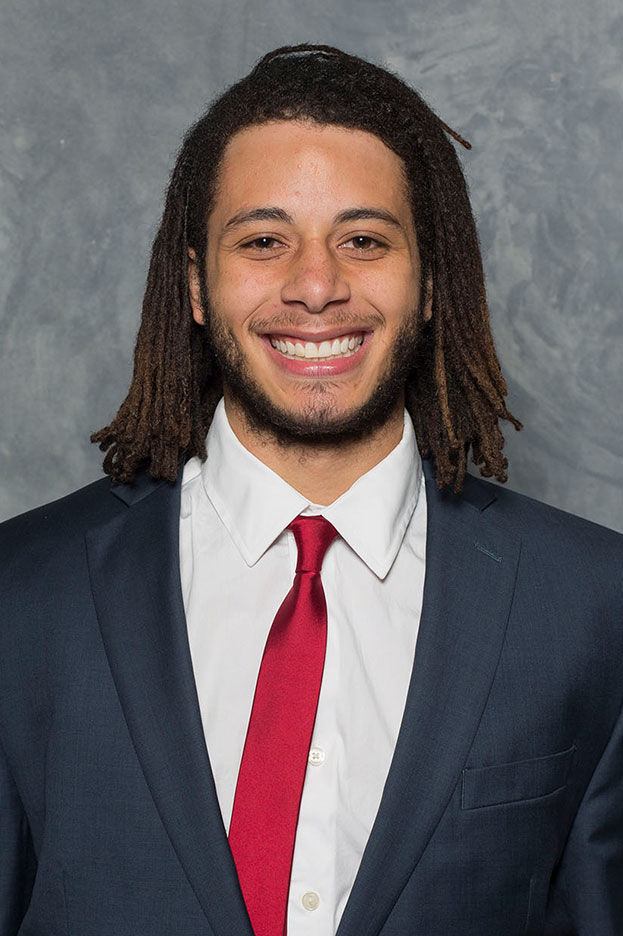 "The best part of being a student-athlete is being a part of something bigger than you. The Buckeye tradition and athletic family goes back for years and years. After every win the hockey team sings the "win song" that team sang since I was a freshman. Knowing I can place my brick in the ever growing wall of Ohio State sports will be one of the greatest achievements of my life."